I had heard that in the 1980s or so original parts were found for the Kilgore Ford tri-motor and some were assembled and sold. They were sold as reissues at the time.
I know nothing more than that. I would think the newly issued ones might have used screws and not steel rivets like the originals but that is only a guess. The Kilgore's unpainted metal pieces were chromed. Perhaps the paint colors were different?
Here is an original one. It came from Sy Merrall's collection and he was an expert, and honest collector.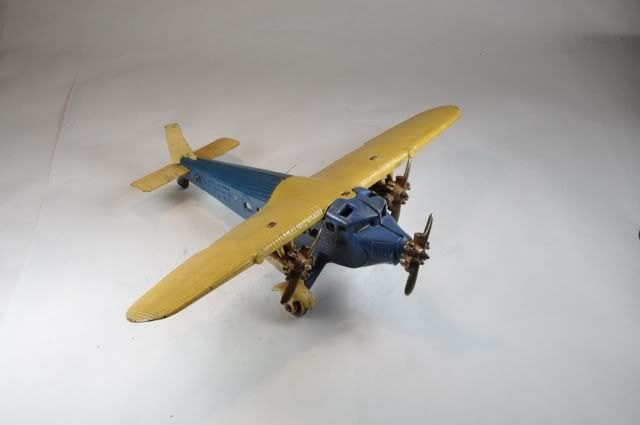 I know little about these cast iron aircraft, catalogs date them pretty well but the cast in numbers/codes have never been explained to me and remain a mystery. The few experts on cast iron are long gone, I fear, and I doubt much information will come to light.
You have a wonderful and wide collection, BTW, please keep those photos coming.