I've been looking through the topics here and have found a curious lack of anything associated with the US schoolboy wood program for ID models. I have picked up just a few in the 3 or so years that I have been collecting and I'll share these here. Along with the actual planes, I have managed to obtain a full set of A and B series plans and templates as well as a few C and F series stuff. A couple of other pieces of related material are the book by Emanuele Stieri,
Building Model War Planes for the Army and Navy
and the Supplement to the book which was a packet of the full size sheets 1-7 that have the templates for all of the planes A-1 through D-10. While enjoy collecting all the other types of WWII ID/Recognition models, I guess the thing I like most about these wood models is knowing all the effort the some kid on the home front put into these models as their contribution to the war effort. Below are a few photos from my collection followed by the plans & templates for each.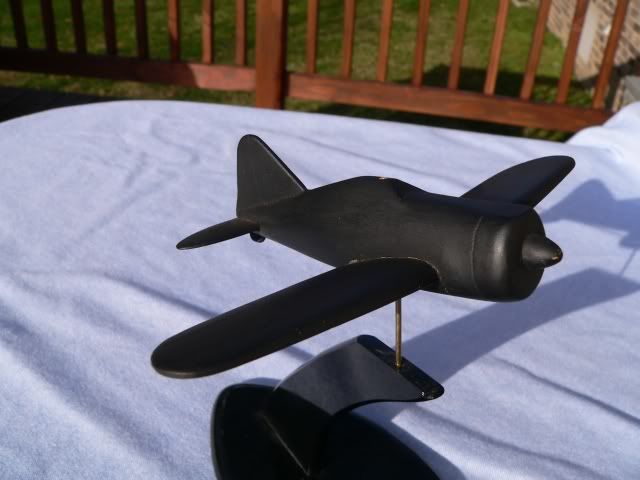 Brewster F2A-3 Buffalo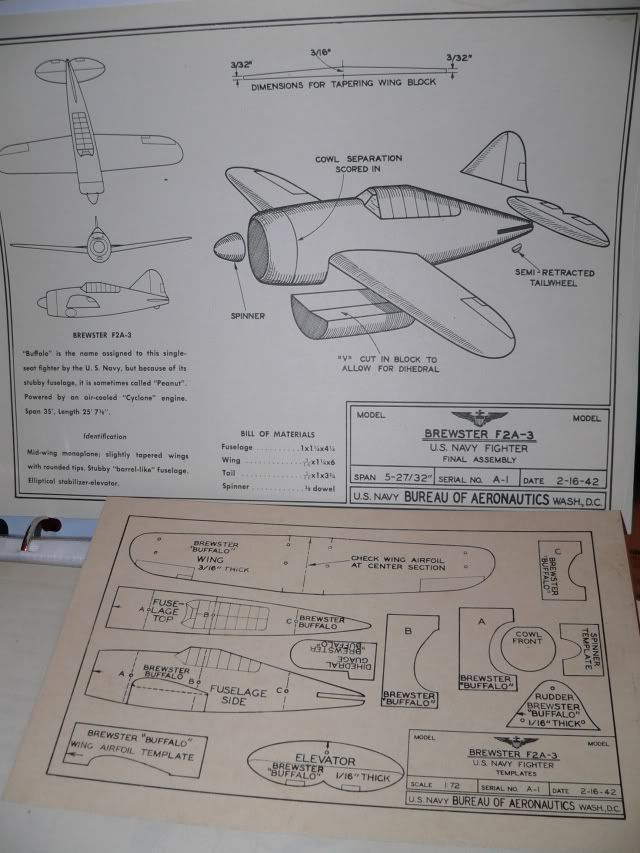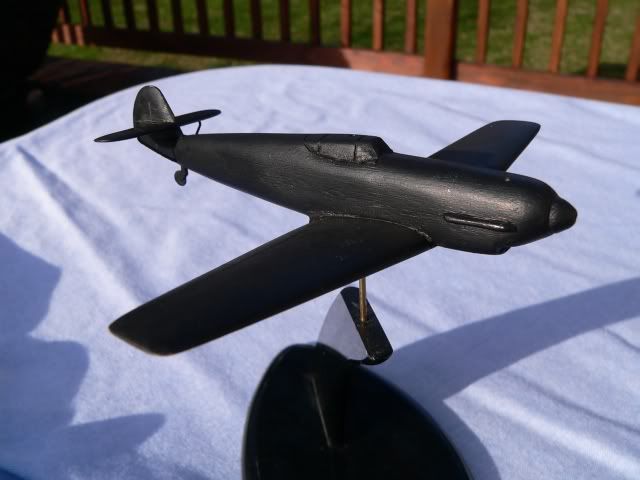 Messerschmitt Me109E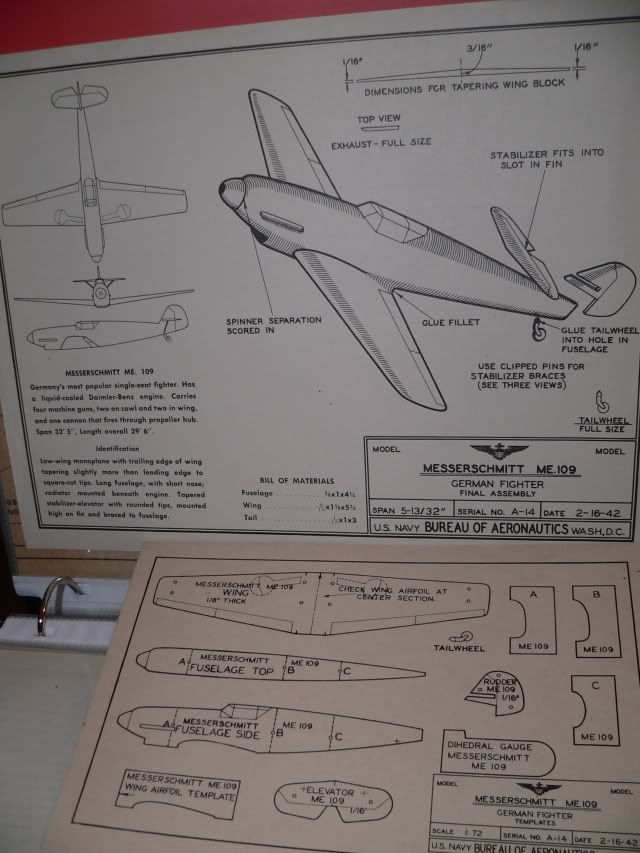 Bell P-39 Airacobra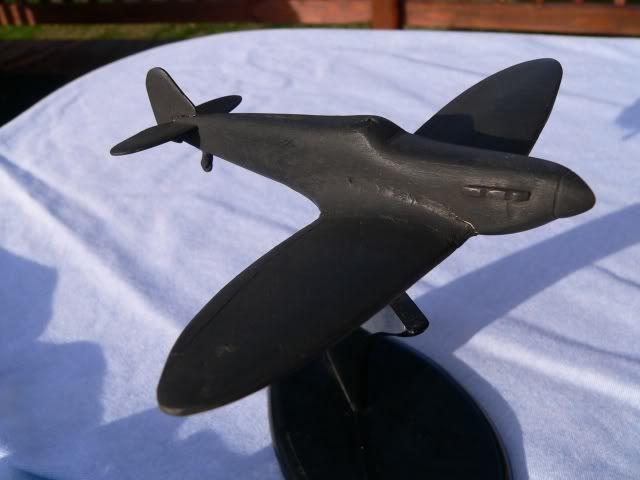 British Spitfire